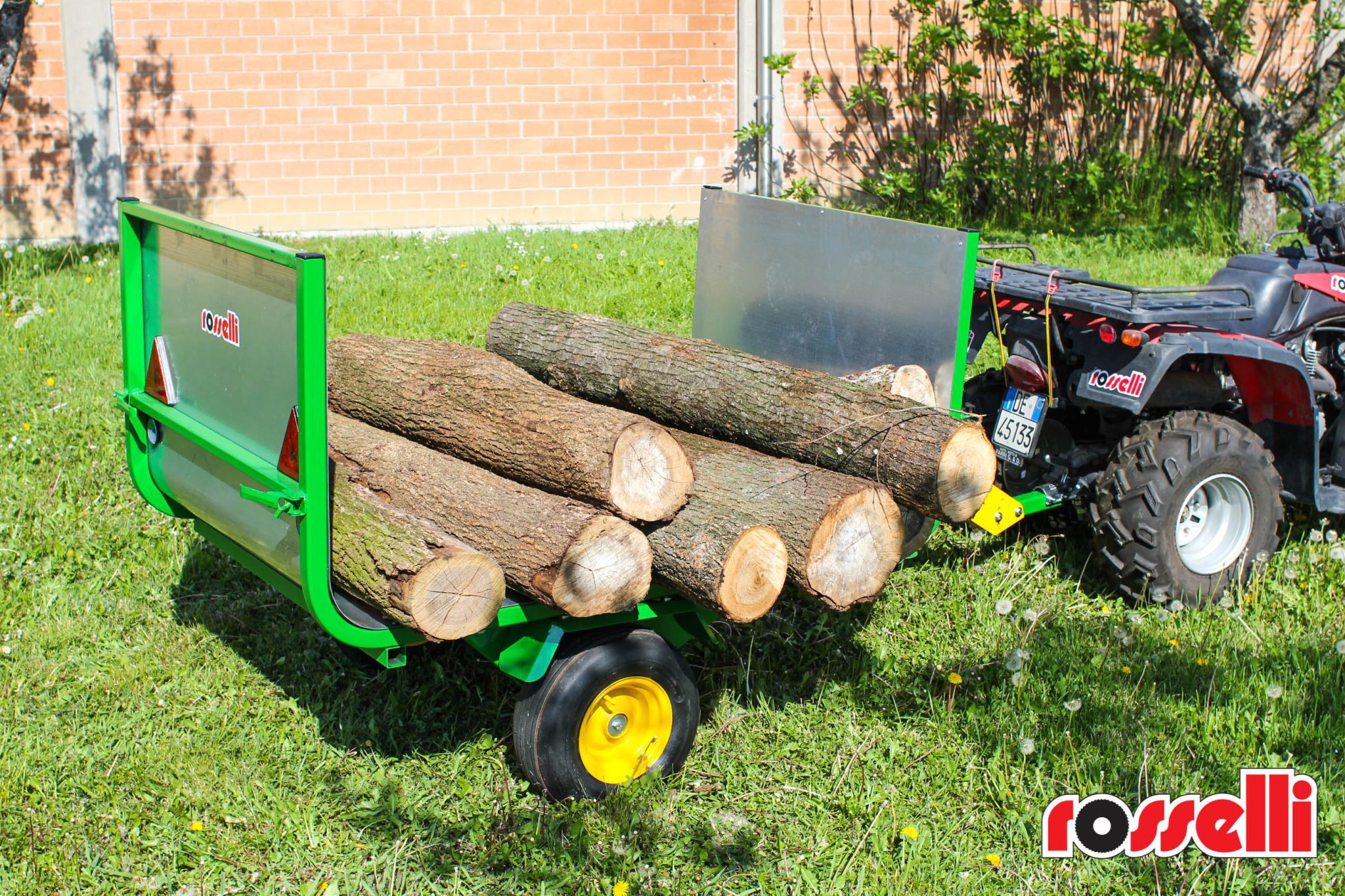 Rosselli s.n.c. company presents its new trailers Express 500 (with
fixed loading bed), Express 500 RM (with flatbed dump) and Express
500 RI (with hydraulic flatbed dump), perfect for working on different
kind of plain surfaces.
Born to carry cut logs these trailers have been studied and developed
for the transport of any goods: fruit, vegetables, grass clippings,
debris, sand, gravel and so on.
Express trailers can be tow by lawn mower tractors, motocultivators
and quad. The galvanized sheet used for their construction guarantees
a long life. The 500 RM e 500 RI models are provided with an up
and over system that allows to make unloading operations without
any effort. Express will became your best helper during your ordinary
gardening and field works.
Express trailer cannot run on public road.
Perfect for gardens and agricultural land.