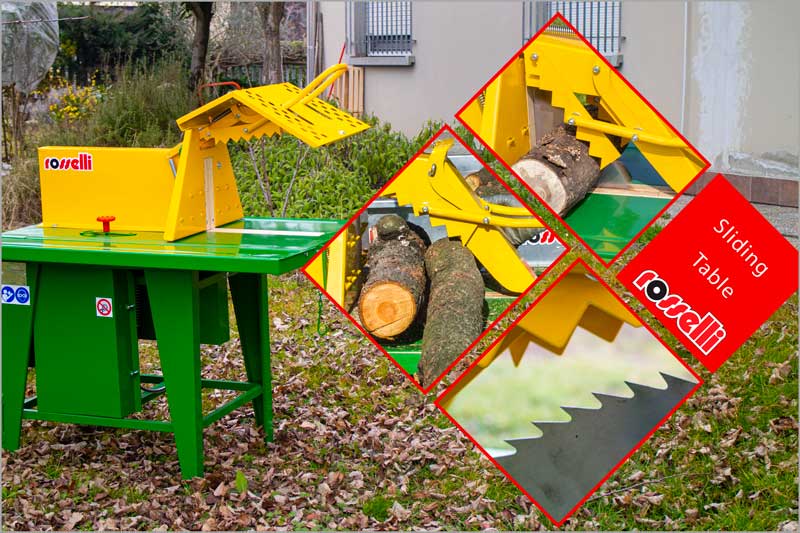 What sliding table circular saws are for us
The circular saws with sliding table for Rosselli are large and tireless workers. Able to cut large quantities of wood without ever getting tired.
Large work table to comfortably handle even the longest logs of wood. And if there is little space to store the saw, you can opt for the model with the folding table.
Freedom of space and movement with the three types of power supply to choose from: electric motor, PTO or double PTO shaft (lateral and rear together).
With the cardan-shaft PTO, these circular saws can be used with a tractor directly in the field where there is a need. In addition, the double-socket version allows you to position the agricultural vehicle rear or sideways to the saw, as it becomes more comfortable according to the occasion.
To cut near the house or the shed you can use the version with electric motor.
A safe and reliable cutting companion
You can choose the saw according to the diameter of the blade it mounts (three different sizes!).
All our benches have the possibility of mounting Widia blade.
Rosselli circular saws are even safer with the new shield that separates the user from the cutting area. Despite this protection the user will always have the job under control thanks to the holes positioned so as to see the area below. With just one movement it will be possible to lower the protection and automatically activate the wood blocking system.
These circular saws with sliding protection are designed to assist the entire wood cutting phase. In fact, the table slides smoothly forward thanks to the bearing system and in the return phase a spring system allows the bench to return to its initial position and only then can the protective screen be opened.
Take a closer look at the sliding table saw table models.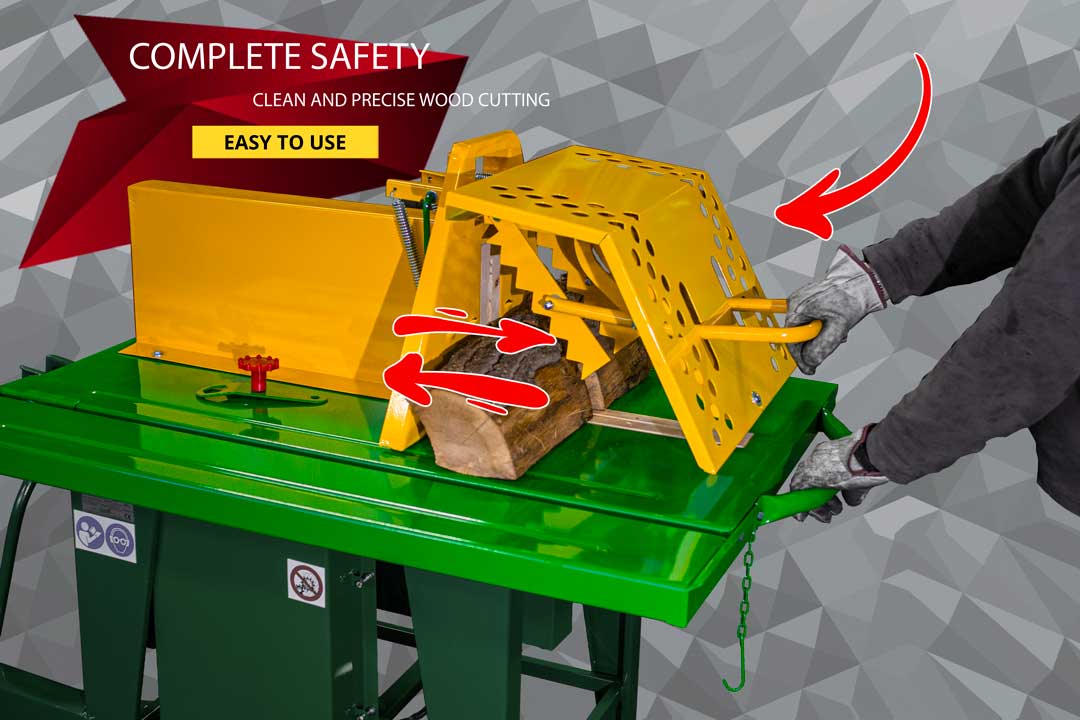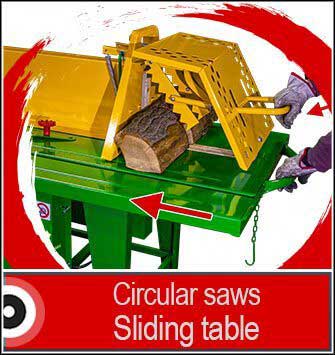 THE PHASES OF THE CUT WORK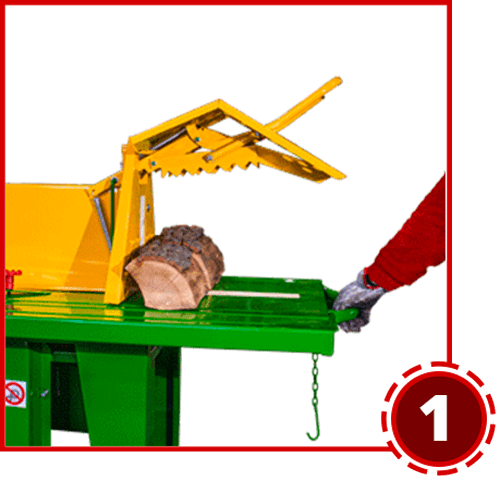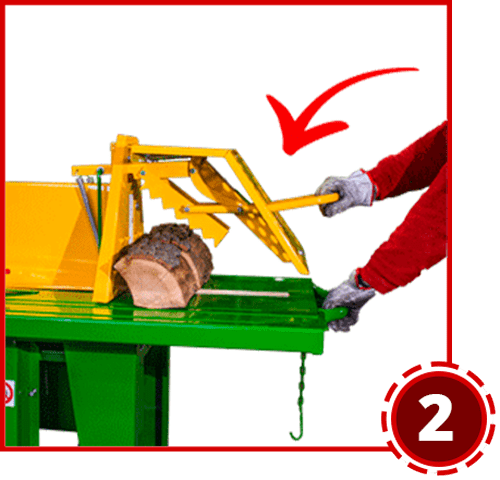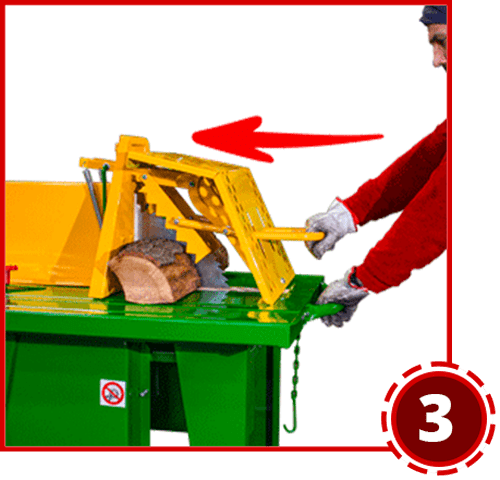 Push the table forward towards the blade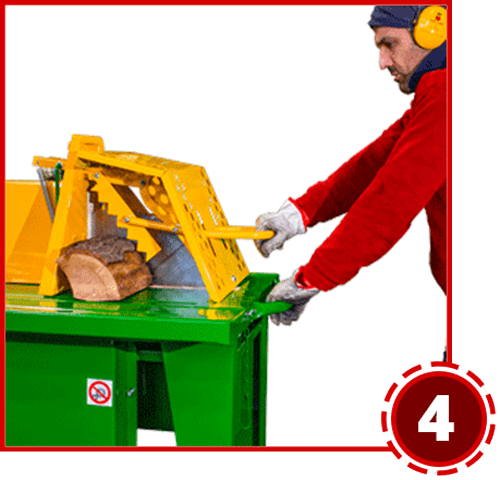 1..2..3.. AND THE CUTTING OF THE WOOD IS MADE
THE PHASES OF THE CUT WORK
POSITION THE LOG OF WOOD

LOWER THE WOOD LOCK SYSTEM

PUSH THE TABLE FORWARD

THE LOG OF WOOD IS CUT
AN ALTERNATIVE TO THE SAW BENCH