Fans of the natural warmth of wood will not be able to do without the Rosselli sliding protection saw bench.
Whether you have a fireplace or a wood stove you no longer have to worry about feeding them with wood.
These saw benches have an excellent yield, with their cutting capacity up to 190 mm. they are ideal for reducing stove wood.
They are also not bulky and with a modest weight they are easily transportable. Therefore every place is suitable for working.
If you want to cut wood comfortably in your home garden, you can opt for the electric motor saw bench.
On the other hand, if you want to cut directly on site or in any case away from power outlets, you can choose the PTO shaft and transport the logs with our express 600 trailer.
The experience of more than half a century in the wood cutting sector allows us to build ergonomic and safe saw benches.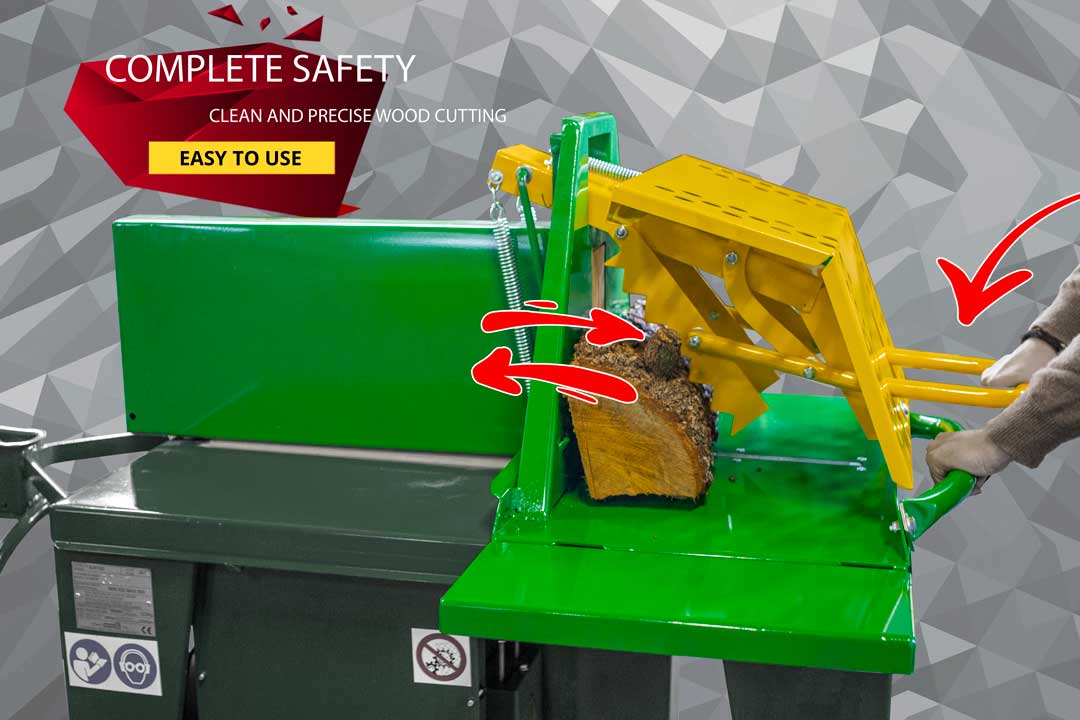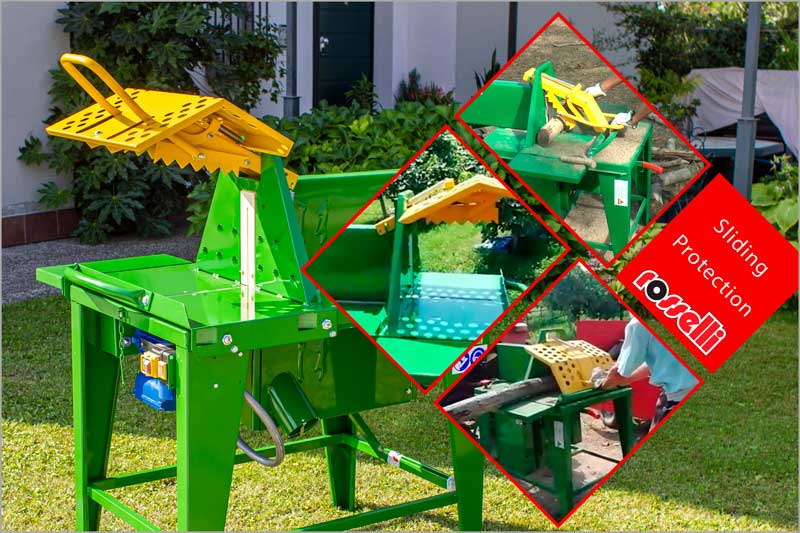 It has never been easier and safer to cut wood
Sliding the workbench is extremely easy, special bearings facilitate sliding and cancel the weight of the wood during handling.
These machines are built following the strictest European safety standards. For this reason, all models have an integrated protection and an emergency handle. With this system it is possible to stop the blade in a few seconds.
In short, the user will never be in direct contact with the cutting area! Just for safety, the protective grid must necessarily be lowered to allow the machine to function.
However this system does not interfere with the practicality of use. In fact, the protection is equipped with holes that allow you to see the progress of the cut of the wooden trunk.. In addition, the wood is blocked with a toothed system that prevents unwanted rotations.
Although the circular saw is of modest size, even the longest trunks find a large support table thanks to the addition of the lateral extension.
You just have to find out what your saw bench model with sliding protection will be.
THE PHASES OF THE CUT WORK
Place the wood or branches
Lower the wood locking system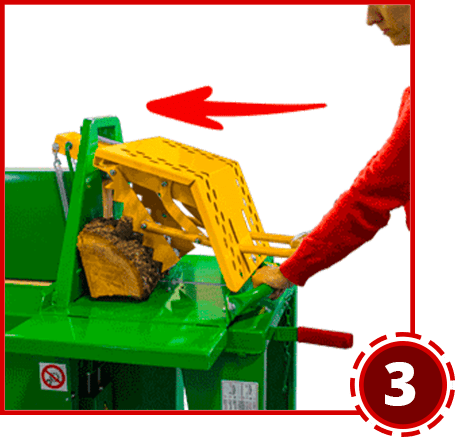 Push the cart with the firewood forward
The wood is cut and ready for the next one
1..2..3.. AND THE CUTTING OF THE WOOD IS MADE
THE PHASES OF THE CUT WORK
POSITION THE LOG OF WOOD

LOWER THE WOOD LOCK SYSTEM

PUSH THE TABLE FORWARD

THE LOG OF WOOD IS CUT
AN ALTERNATIVE TO THE SAW BENCH