SERIE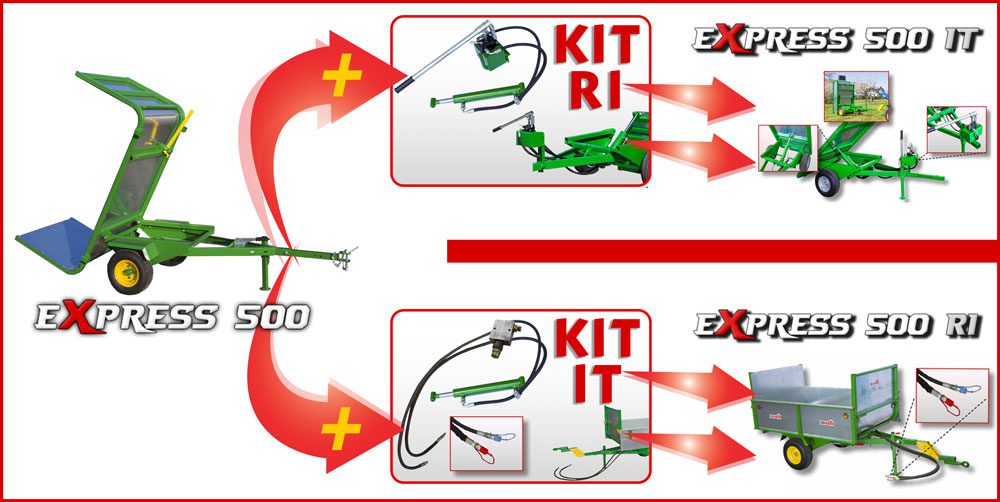 Express 500 is the basic version of our trailers. It has an extendable lever for tilting the platform with the human force.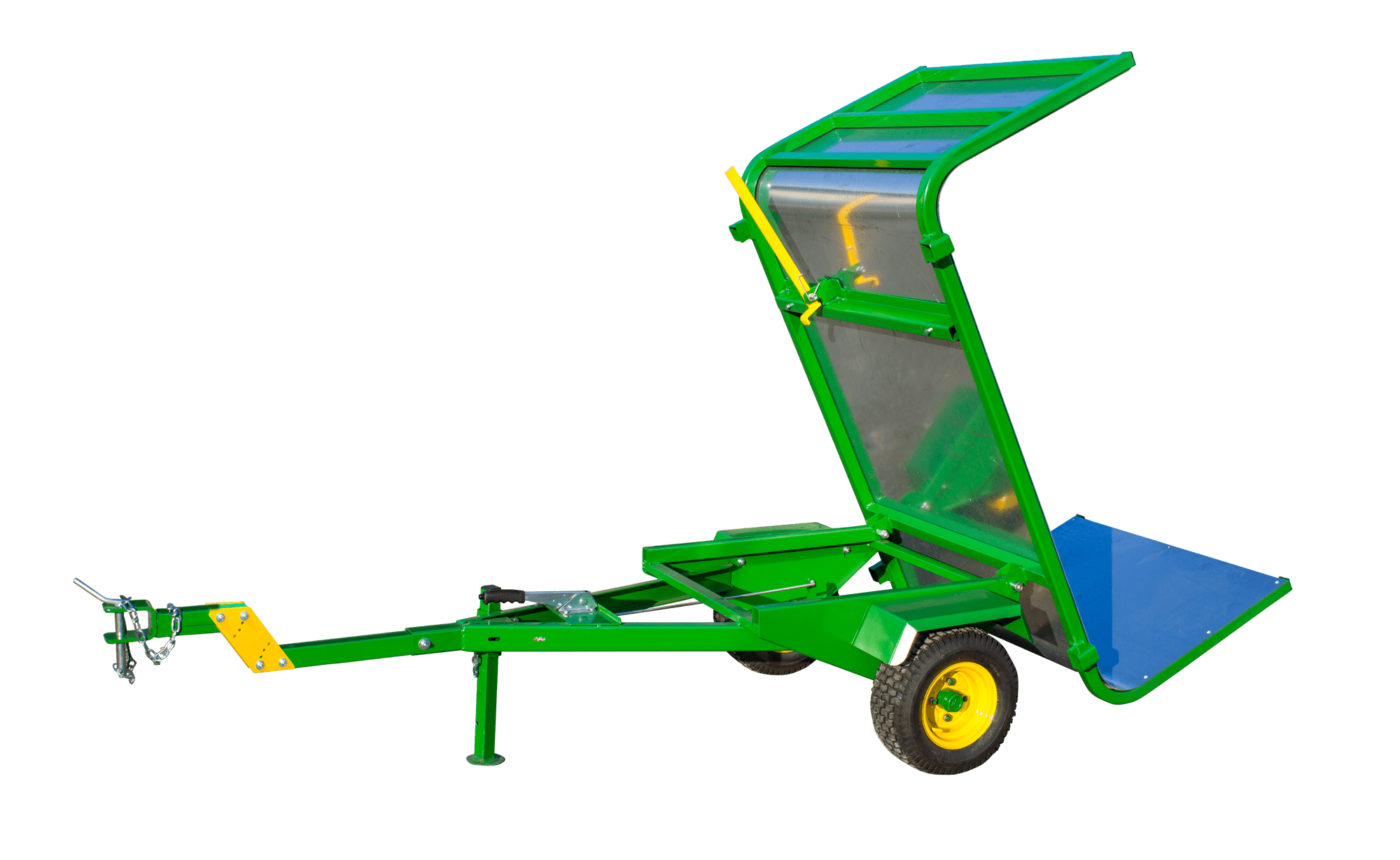 TRAILER WITH A TIPPING MANUALLY
Trailer " Express 500 RI "

This model of trailer has its own hydraulic circuit with the use of a manual pump for tilting the floor.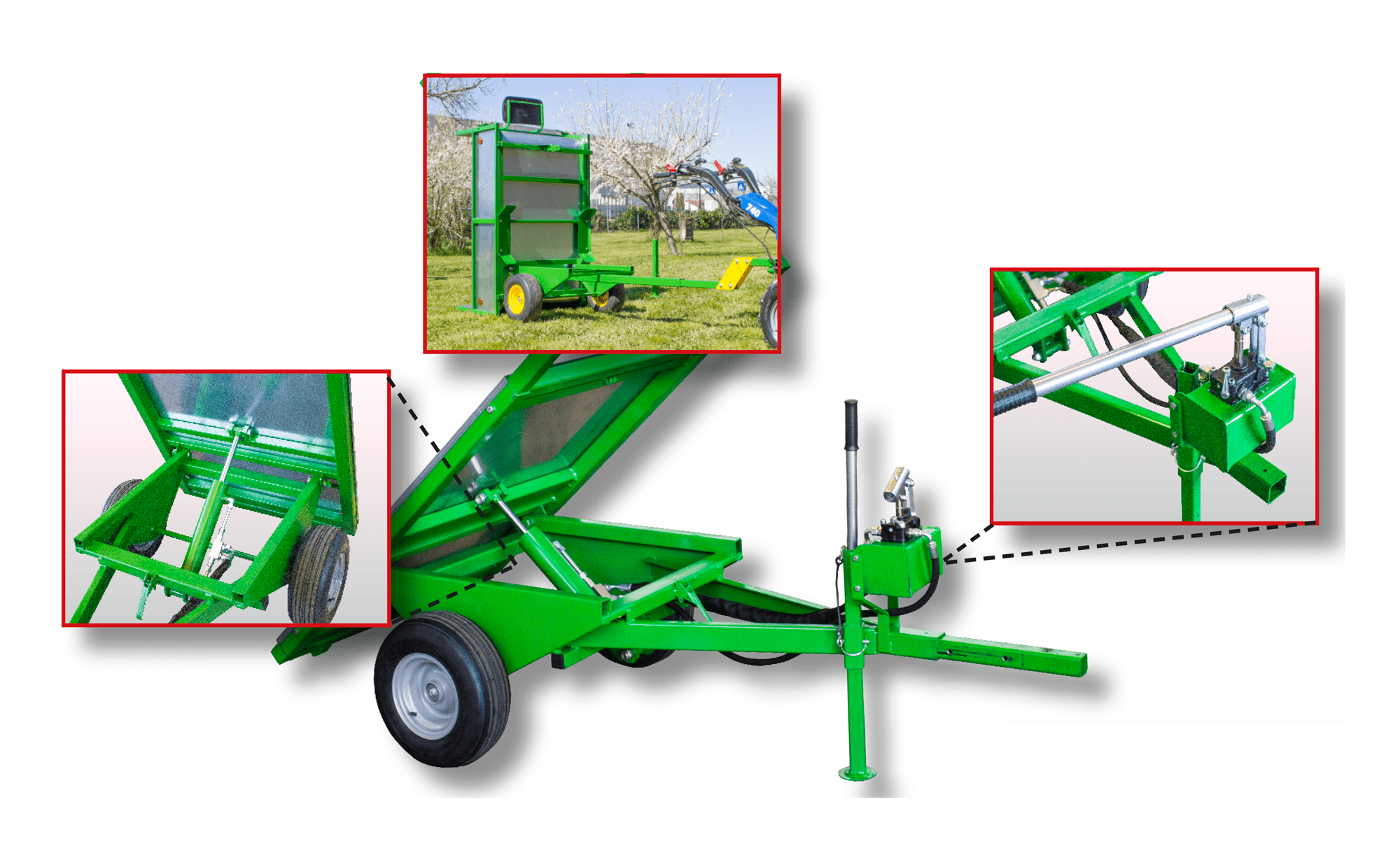 TIPPER TRAILER WITH MANUAL HYDRAULIC PUMP
Trailer " Express 500 IT "

This trailer model can only be used for those who have a hydraulic circuit vehicle. It has a piston connected to the hydraulic circuit for the overturning of the platform.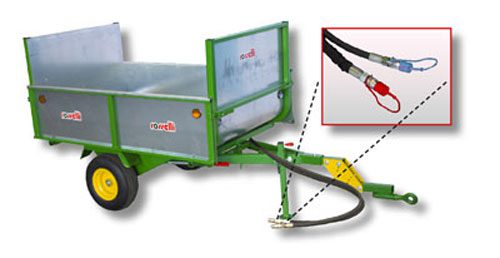 TIPPER TRAILER WITH HYDRAULIC SYSTEM OF THE TRACTOR