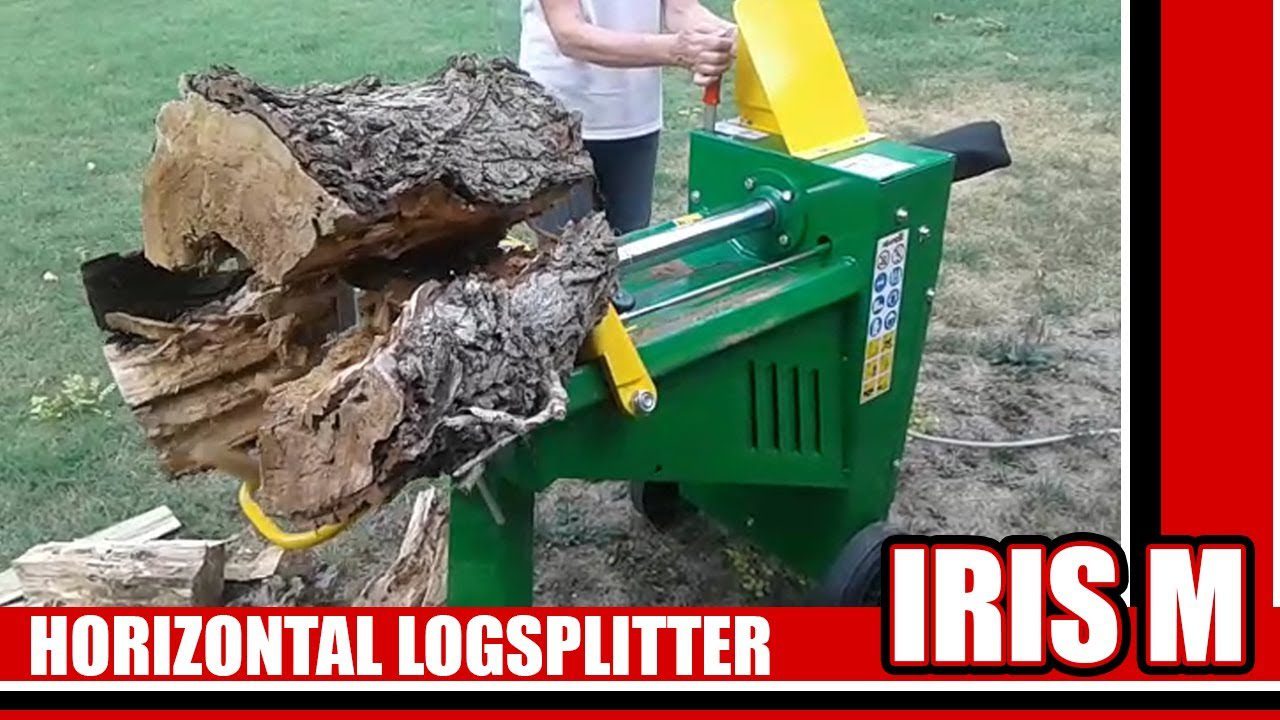 The Iris M hydraulic log splitter with 8 TON of power with single-phase 210V electric motor.
Its characteristic is the system with two forward speeds.
Thanks to the special distributor it can use a faster speed to recover the spaces without wood, and a slower speed but with more force to break the wood.
The Iris model is available in both single-phase 220V and three-phase 380V.
In the video you can see the cross knife which optimizes the breaking of the trunk in 4 parts.