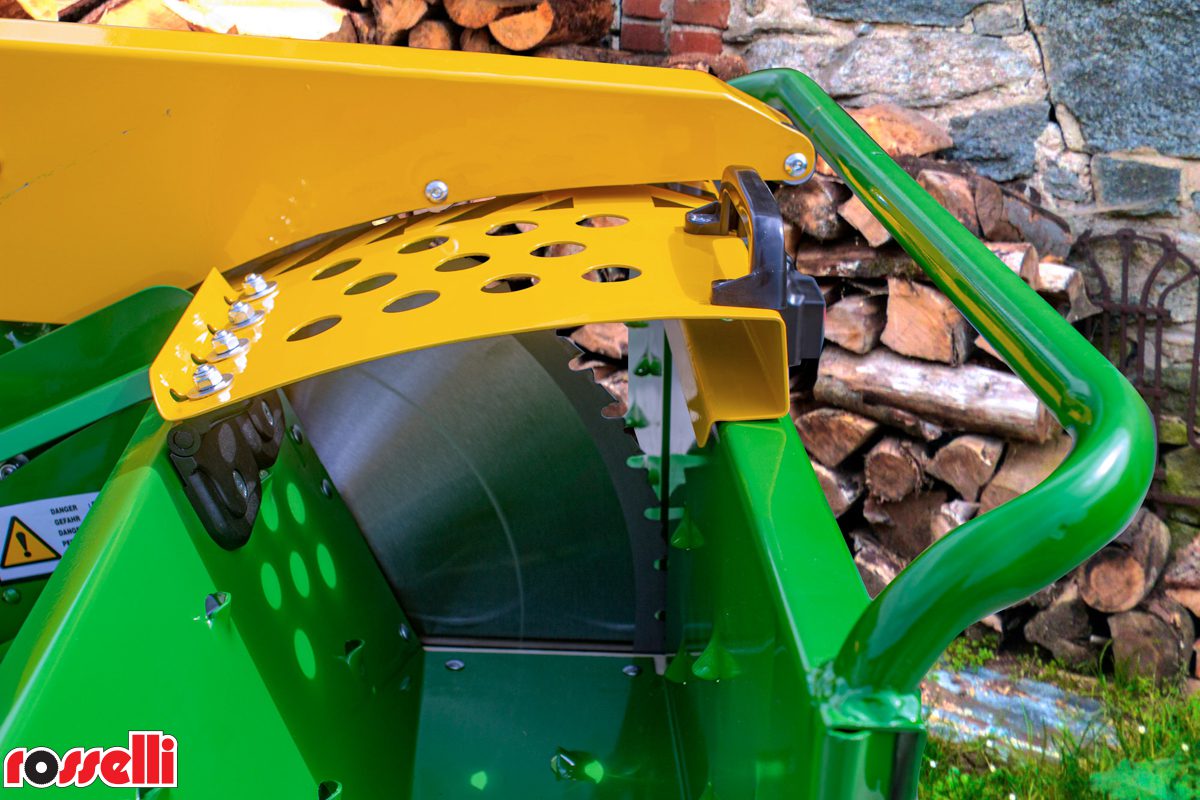 Firewood for all
The mission of the swinging circular saw is to allow anyone to cut firewood. Whether you are a professional or a novice person the cut will be safe and perfect.
This is why Yoghi circular saws have been restyled by our technicians to keep up with the times, but above all with safety regulations.
The new version of Yoghi M and Yoghi T. has just been released.
Now they are equipped with a screen that closes the compartment of the tilting saw. This way you can be is even safer, between you and the work area there is an iron protection which if not activated will not allow the blade to start working.
This protection screen has been made with appropriate holes so you can see the work inside the work area. Once the cut is finished, move the swinging table to its initial position and only then will you be able to open the protection to extract the wood and continue with a new log. It won't be the effort to stop you, but the mountain of firewood that will work.
Another novelty is the expulsion of wood waste, for this a special nozzle with a cross grid has been designed to which, if you wish, you can connect a common chip suction unit.
These innovations are introduced in compliance with the European standards just issued.
The characteristics of the Yoghi is always Rosselli brand: solid, robust and efficient. On the dedicated page you will be able to see all the features that make the Yoghi 600 a great small machine.
With this circular saw you make sure you cut stacks of firewood for many years. You can always count on the assistance of the parent company that is always happy to provide you with tips for use and maintenance.
For more details come and discover the page dedicated to our products for cutting wood, other news are waiting for you.